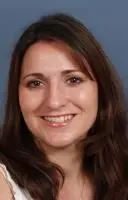 Jennifer Estrada, LMHC
My passion is helping those that have been traumatized by their past finally get past their emotional wounds and find relief from fear, depression and anxiety that has taken root. If you have had childhood traumas, a complicated or traumatic birth experience, or witnessing a violent event or the aftermath of such an event you know how much you can suffer long after the event has ended. I can help you find relief , even if you've been diagnosed with Post Traumatic Stress Disorder (PTSD) or are wondering if you might have it.

For mothers like myself, managing the feelings of a traumatic birth experience can be overwhelming. Not everyone really gets it that events out of our control during pregnancy and birth can have a dramatic impact on the mother. Having had two children myself, and my own personal distressing experience, I get it and I know how to help. I consider myself The Happy Mom Therapist because taking care of yourself emotionally is just as important as caring for your baby and I help moms do that.
If you are struggling, don't do so alone. You can't afford not to be at your emotional best.
A little about me...
In my 17 years counseling, I have seen many people struggling to find relief. Ironically, my clients have taught me the most about how to help them. It also helps that I am a fully trained in EMDR Therapy, an evidenced based treatment for trauma. I have seen great success in a short amount of time through using EMDR. My experience working with victims of sexual abuse and foster children also made me want to permanently change the damage that had been done for my clients. I reflected on this permanent change in one client's trauma experience in the chapter I wrote in the book Limitless Possibilities: Stories of Hope and Change
I am a qualified clinical supervisor and help other counselors develop their expertise. I was also the President of the Mental Health Counselors Association of Palm Beach County for 3 years. I attended Palm Beach Atlantic University where I received both a Bachelors degree in Psychology and a Masters degree in Mental Health Counseling. I am married and have two children and have Christian based values.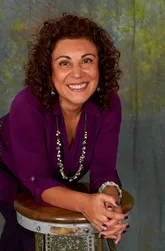 Magali Scala LMHC, MBA, CCTP-II
My approach to counseling is meeting you where they are on your life path, walking along your side with empathy, compassion, and curiosity; while assisting you to discover, define, and learn better ways of facing life challenges. During a painful time, its vital to have someone skilled who can guide you to discover your inner strengths and face your challenges together. Healing can take place with the right guidance.
I enjoy working with teens, young adults, and adults addressing issues with Anxiety, Depression, Bipolar Disorder, Adjustment Disorder, Conduct Disorder, Phobias, Trauma, PTSD, OCD, ADHD, among others.
I am a Licensed Mental Health Counselor passionate about people's mental well-being, striving to equip them with skills to improve their quality of life. I incorporate diverse evidence-based counseling techniques, as well as Christian faith-based approach, as requested. I hold a Certification of Clinical Trauma Professional Level 2 CCTP-II, I am IFS Informed, Somatic Therapy Informed, and Accelerated Resolution Therapy Trained.
I have extensive experience working with clients with cultural diversity having worked in various cross-cultural settings. I am fully fluent in English and Spanish.